Morgoth, 5/1980 - 11/2000
I'm saddened to say that Morgoth passed away in his sleep on November 5th, 2000, at the ripe old age of 20 years. He had completely lost his hearing earlier in the year and had some general, old-age health problems. For over half my life he has been a constant fixture at my mother's house. He will be greatly missed when I'm back there for visits.
---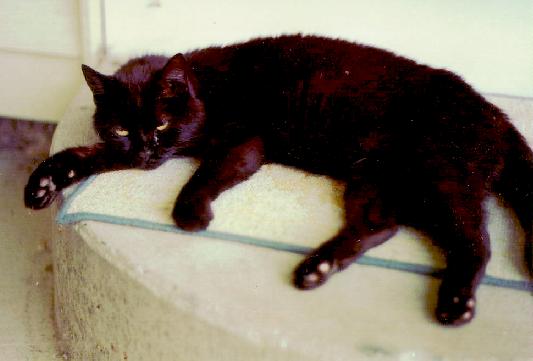 Morgoth was one of my oldest friends. He came to live with me way back in the summer of 1980 when he was just a few months old and I was still in high school. When I finally moved away from home for good, I didn't want to move him from the only home he ever really knew. I honestly believe his freedom to roam the countryside in a natural environment helped him to live so long. He was able to live a life that most cats can't even dream about. He had a warm heater vent to sleep by in the cold Michigan winters, and shade, no blacktop and cool breezes in the summer. And of course, all the little critters he could possibly catch.
I hope your life is equally as satisfying now my friend.
---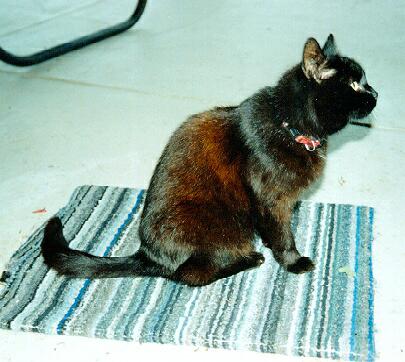 These pictures were taken in July of 1997.
---
LORELEY | MELYANNA | SINGOLLO | MORGOTH
---
HOME | MICHI-FUN | PERSONAL | LINKS
---
This page is maintained by Ryan Simmons, at RyanS@sprynet.com.
This page was last updated November 15 2000.